Another Mid-Autumn Festival! Yixiang Water Supply wishes you a happy Mid-Autumn Festival reunion!
Add time: 2019/9/11 0:00:00 Views: 162
Dear customers and friends,

All employees of Gongyi Yixiang Water Supply Material Co., Ltd. wish you a happy Mid-Autumn Festival, wish you all the best, and a happy mood! Golden autumn in September, Dangui fragrance, Haoyue when the sky is empty, the autumn wind is refreshing! In such a symbol of reunion and happiness, in such a national celebration, we thank you for your encouragement and help to Yixiang Water Supply, and for your care and support for Yixiang Water Supply. In the years to come, as always, work together side by side, compose brilliant, and help the Chinese dream with even better results!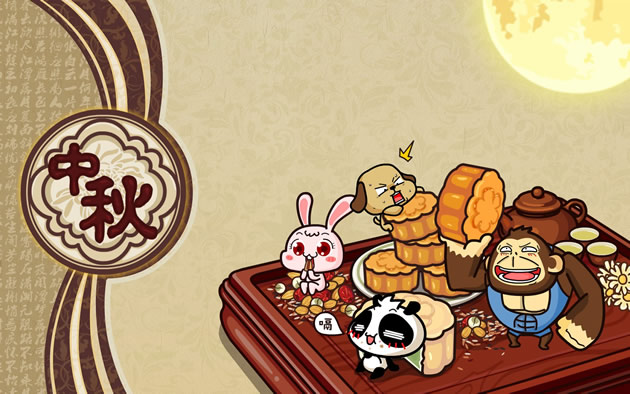 The Mid-Autumn Festival has a long history, and like other traditional festivals, it has gradually developed. Gongyi City Yixiang Water Supply Material Co., Ltd. Xiaobian traditional festival knowledge: ancient emperors had the ritual system of spring festival and autumn moon festival. As early as in "Book of Zhou", the word "Mid-Autumn Festival" has been recorded. Later, the nobles and literati bachelors also followed suit. In the Mid-Autumn Festival, facing the bright and round moon in the sky, watching the worship and trusting the feelings, this custom was spread to the people in this way, forming a traditional activity until the Tang Dynasty. This custom of sacrificing the moon is more people's attention, and the Mid-Autumn Festival has become a fixed festival. "Tangzong · Tai Zong Ji" records "August 15 Mid-Autumn Festival". This festival prevailed in the Song Dynasty and reached the Ming and Qing Dynasty. On par with New Year's Day, it has become one of the main festivals in China.
Gongyi City Yixiang Water Supply Material Co., Ltd. has been rooted in the field of the pipeline industry since its establishment. In these decades, we have moved forward step by step and grown bit by bit to create high-quality rubber joints and rubber. The joint and expansion joint series products have won the market, gained affirmation with good service, made the business of Gongyi Yixiang Water Supply Material Co., Ltd. more prosperous, and made the Yixiang water supply brand a leader in the pipeline industry. Behind these achievements, there is your motivation and guidance, and your charcoal in the snow!

The Belt and Road Initiative demonstrates the style of great powers and builds up national brands! Achieving the brand is not the ultimate pursuit of Yixiang Water Supply. How to make Yixiang Water Supply rubber joints stable and reliable in production and quality, create greater customer value, and promote you to become the leader in the industry. Providing more assured products for the society is Yixiang. Water supply people are committed to the direction of pursuit! Co-create national brands, promote Made in China, and stand on the tide of the world, but my Chinese children!

In the coming days, Yixiang Water Supply People will continue to be down-to-earth, hard-working, not arrogant, impatient, and non-stop, committed to building national brands in the pipeline industry, and let rubber joint products serve more customers. Yixiang Water Supply has the determination and confidence to make the company's work better. Yixiang Water Supply has the responsibility and ability to make the company's future even higher. With an open, inclusive, win-win and cooperative attitude, we maintain close cooperation and communication with you, let us work with each other to create more glory!

I sincerely wish you: family harmony, health and well-being, prosperous career, flourishing!